Click on the "Follow" button and the "Add to your wishlist" green button



Become a workshop owner!
Build base, plan manufacture, hire workers, trade and finally decide the outcome of the war between the kingdoms.
In a far-away mysterious kingdom where are plenty of secrets and adventures, you have been entrusted with building a workshop. But what to produce? That's a question you have to answer for yourself.
You can cook chicken, you can make pots, or you can make swords. Or maybe you're more comfortable with machines and making siege guns?

In few clicks you can build rooms of any shape.

In few clicks you can customize thing and planning for production .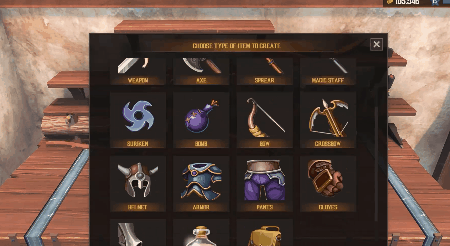 Relax and watch while others work. Work for the Kingdom or analyze the market and choose what to produce.
Create a huge number of different products. Choose materials, artifacts and colors.At first you have only a small meadow in the forest. You decide what and how should work to grow into a huge factory with several production lines and hundreds of complex products.

- Diversity of production processes and goods

- Plan production on the screen of the drawings

- Expand and increase production capacity

- Control the mood of the workers

- Work shifts. Timetable.