Aloof is a puzzle-fighter like Puyo Puyo Tetris, but plays completely different. In the world of Aloof you summon and defend small islands all the while you build combos against your opponent.
Invite a friend into your game and play Aloof together online!

You and your friend can freely move around between any game mode, like:

Co-op Campaign

Player versus Player

Offline Adventure (versus AI)
Now has 23 levels!

Levels are divided into easy, medium and hard

Let the computer select a _random_ easy, medium, hard or just any level
co-op campaign (offline or online)

friends versus friends (offline or online)

1v1 online adventure (online against random people)

2v2 online adventure (this is online, but couch vs couch, so you and your friend are on the same couch or play via Remote Play Together versus two other players)

2v2 offline adventure = 2 players versus AI (offline or online)
Basic gameplay is shown below. Aloof has more tactics - which we will save for later.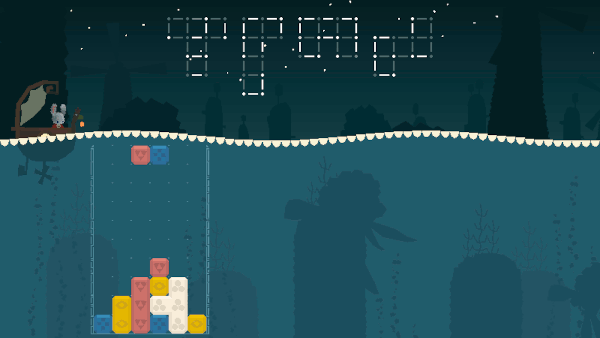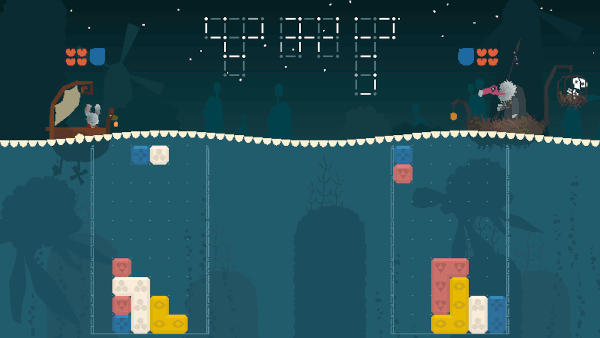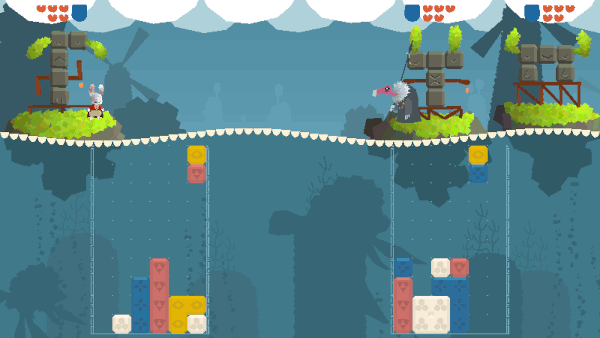 Full solo or co-op campaign with puzzle levels, matches versus AI, rescue missions and bosses! (offline)

Beat the online adventure by defeating 3 opponents in a row, but lose and start all over (online 1v1 or 2v2).

Or practice the online adventure against AI opponents, get familiar with the levels and tune your tactics (offline 1v1 or 2v2).

Play against your friends in 1v1 or 2v2 matches (offline).

Move pieces left, right, down and up! Pieces don't descend by themselves. Take your time to think, and move fast when you can!

Not happy with the pieces in your field? Just flush them away by holding the flush button.

You can switch between 2 fields. So you don't need to mess up your amazing combo if something else needs to be done first.

(and there's no garbage from your opponent)

Play the game while searching for an online match.

Find opponents all over the world. The game is designed for a high ping (600ms)