ARIA CHRONICLE has a new Hero!
The Necroknight will be joining Latebra's Tavern!
The
"Necroknight"
is a Hero practicing necromancy.
When they receive damage while protected by the "Bone Armor," the enemy will receive damage in return.
This "Bone Armor" can be stacked up to increase effectiveness, or removed to deal damage to the enemy, giving a new edge to your party.
They also possess the ability to dominate the Undead.
Further, when an ally defeats an enemy, the Necroknight will go into a state of "vengeful spirit," allowing them to perform special skills.
Defeat underlings with the allies in your party to put the Necroknight into "vengeful spirit" state, and go up against the boss.
The Necroknight will deliver a unique new method to your list of battle tactics.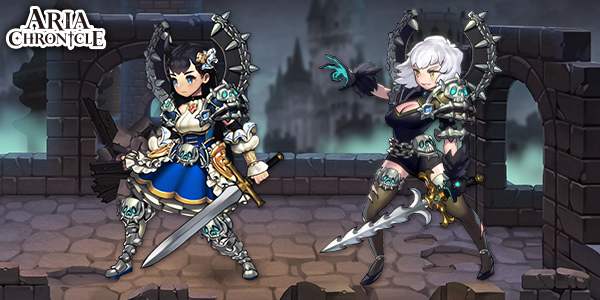 Content of the DLC
Addition of the new Hero, Necroknight.
The Necroknight will appear on your List of Hireable Heroes when you visit the tavern.
The Necroknight will be added to the list of jobs that can be chosen for Aria.