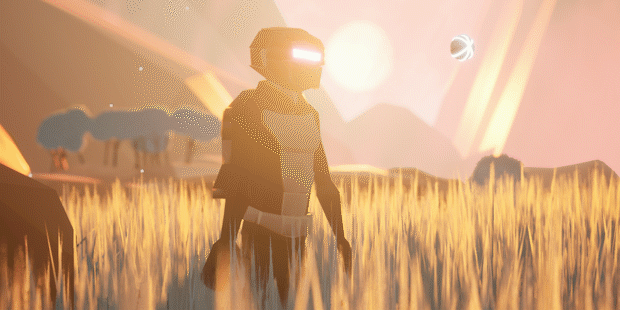 Year 2545.
Mankind has found a way to travel great distances in space, boundaries are disappearing, but before travelling, maps have to be made.
Arsen, a pioneering astronaut in space exploration, and his artificial intelligence Galla, have been in space for months. They are part of the pioneers and their job is to light up the darkness of space through exploration.
With their mission over, Arsen and Galla were about to return home when something happens... They are pulled into a nearby system with such force that their ship is severely damaged, the strange thing is that the world they are in seems to be artificially created.
From this moment on, Arsen and Galla will be involved in a difficult adventure in which they will have to risk their lives continuously, in a world full of dangers and where getting the repair materials will be a real heroic act.
Follow Arsen and Galla across four planets:
-Oscar
-Beta
-Eco
-November
OBEN is a platformer, mixing an engaging story and puzzles that will complicate Arsen's existence even more.
Are you willing to test your patience and skill?