Scoot Kaboom and the Tomb of Doom
is an
action platformer
filled with classic jumping and exploration fun, which all takes place on
one single screen
. Navigate your way through the mysterious Tomb of Doom, evading spikes, saws, projectiles, portals and more!
Help Scoot and friends get through the challenging zones of the twisting Tomb of Doom, each one featuring new treacherous traps and malevolent mayhem!
Survive the depths
and rescue your prize from the clutches of the nefarious Dr. Meteora!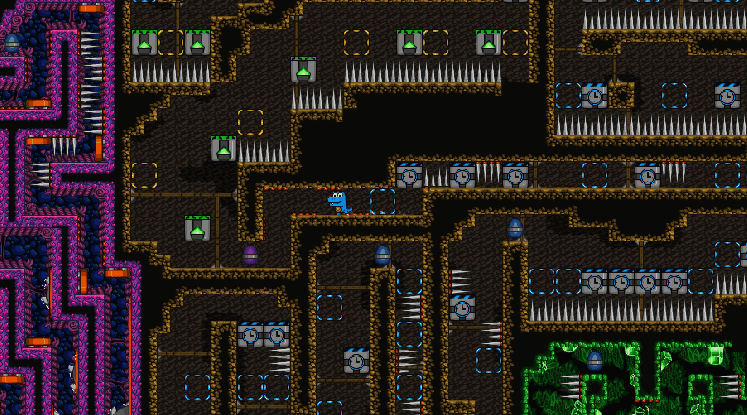 - Classic
platforming action
with a modern feel
-
Tight, intuitive controls
and smooth gameplay
- A hand-crafted world with an
intricately designed, twisting and turning maze-like tomb
to explore, escape and survive
- Unlock and play as over
20 different characters
- Customise the challenge to your level with
gameplay mods
-
Multiple game modes
add more dimensions and challenges to test your skills