https://discord.gg/9AraCxZ5XY


You notice the dead body on the cold floor of the throne room. Forcing yourself, you come closer to inspect the corpse of your father, King Gerard.
Out of the blue it gets cold. You feel a chill down your spine.
King Gerard, dressed in his nightgown, is lying unnaturally. His mouth is wide open and arms are spread.
It could not be the Statue to murder him... or? Is it a conspiracy? I can trust only myself.
It's time to take the reins of power to punish perpetrators! Long live the Almans! Long live the King!


endings. How long will you keep the throne? Will you learn the cause of your father's death? Will you find your true love?

characters with no one to trust. Every noble has their dark secrets.

hours of gameplay. Are you able to witness every consequence of your actions?

Your trials, your sufferings, and your helpers are the unique mechanics of the game:

Royal board will serve you to capture all the particles of the truth

Combat system, seemingly easy at first, but really addictive and well-thought out

Lybirinths of mind will solve the mystery of King Gerard's death and give you a clue to the biggest secret of Revinia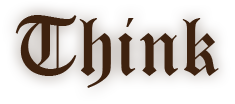 What relationships to establish with the nobles

How to win your people's love

Where to find your true love when everything is in a state of chaos

If the ancient legend about the Statue is worth dreading

What or who really killed your father


The way you approach each of 13 characters will greatly affect the course of Revinia's history. Their motives, desires and purposes are shrouded in mystery.


Find out who is your ally and who has betrayed the crown

Unravel secrets and the palace's intrigues

Reveal hidden motives of your most trusted entourage

Dispense justice

Call to account those who turned on your dynasty

Decide whether to let them live the rest of their lives in the dungeon or execute them


However, eloquent speeches and careful planning are not always a universal remedy. Sometimes you need to use brute force to reach the desired outcome.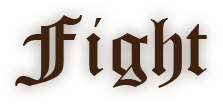 To take back what is yours

To prevail against those who want your death

However, be careful who you are challenging. Some adversaries are not going to surrender even to the King.